Future Unlimited Law represents allocatees, developers, nonprofit organizations, investors, and lenders in federal New Markets Tax Credit matters nationwide. Since the inception of the NMTC program, we have focused on providing innovative and efficient solutions to structuring NMTC transactions.
Our services include:
Evaluating eligibility for the program;
Structuring and closing transactions including loan funds, targeted populations, commercial and mixed-use real estate, community facilities, and operating businesses;
Combining NMTC with other financing sources, including historic tax credits, the opportunity zone incentive, HUD Section 108 funds, community development block grant funds, state tax credits, and USDA and SBA loan guarantees;
Issuance of federal income tax opinions;
Advice and advocacy regarding legislative and regulatory developments; and
Ongoing CDFI Fund and tax compliance.
Representative Transactions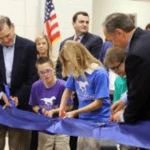 North Florida School of Special Education – Jacksonville, Florida
Represented North Florida School of Special Education, Inc. in financing the expansion of the school, including construction of a 32,000 square foot building to provide classrooms, therapy rooms, a library, a fine arts studio, a gymnasium and a commercial teaching kitchen and construction of a therapeutic equestrian center.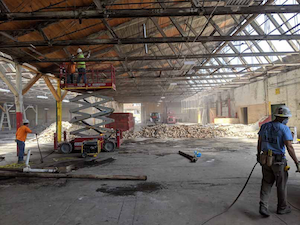 Amped Kitchens – Chicago, Illinois
Represented the Allocatee, Local Initiatives Support Corporation through its subsidiary New Markets Support Company, in the NMTC financing of the renovation of a television factory for use as a multi-tenant food manufacturing facility. The facility will include 64 kitchens, loading docks, co-working space, conference rooms, warehouse and refrigerator space.
The project was funded by NMTC equity investments by PNC New Markets Investment Partners in four CDEs, a leverage loan funded by three CDFI lenders, with LISC as the lead lender, and developer equity. The project is expected to create 260 FTE jobs, 75% of the jobs are expected to be accessible, i.e., not require a 4-year college degree, and the tenants are expected to be 50% WBE and 33% MBE.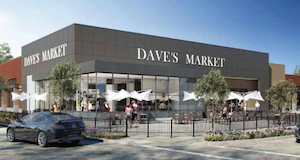 Dave's Market – Cleveland Ohio
Represented the Allocatee, Northeast Ohio Development Fund, LLC, in the NMTC financing of the construction of a 53,000 square foot grocery store, to serve as the replacement flagship store for Dave's Supermarket. The supermarket is collaborating with the adjacent University Hospitals Rainbow Center for Women and Children, to provide healthy foods and nutrition education.
Financing includes a HUD Section 108 loan from the City of Cleveland and additional private and public sources.
(Photo: Courtesy of Hemingway Development)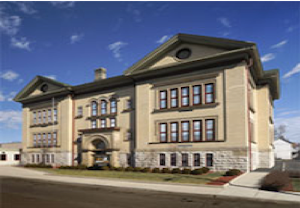 Franklinton Preparatory Academy – Columbus, Ohio
Represented Central Ohio Youth For Christ, the developer, in the NMTC financing of the development of a new public charter high school, and a youth recreational, educational and vocational training community center targeted at at-risk youth in inner city Columbus, Ohio.
In addition to providing critical community services and opportunities to disadvantaged youth, the facility is anticipated to result in additional housing and commercial development in the community.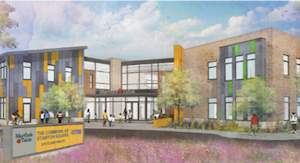 The Commons at Stanton Square – Martha's Table – Washington, DC
Represented multiple allocatees and New Markets Support Company, LLC, as Fund Manager, in the NMTC financing of the construction of a 42,000 square foot community facility for use by Martha's Table as its administrative headquarters and to provide early childhood education, after school and healthy food programs and other family support services. As a result of the financing, Martha's Table is anticipated to serve an additional 40,000 people per year.
The facility is co-located with a behavioral health center operated by Community of Hope, a federally qualified health center.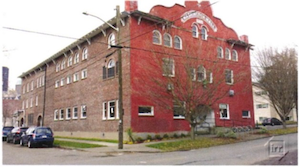 Washington Hall – Seattle, Washington
Represented Historic Seattle Preservation and Development Authority, the developer, in the NMTC financing of the award-winning renovation of the historic Washington Hall building, consisting of a performance hall, an assembly/banquet room, and office and retail space for community organizations.
Washington Hall served as a hub for social and cultural activities for a broad ethnic community commencing in 1908, including performances by Duke Ellington, Billie Holiday, Count Basie, and Jimi Hendrix, among others.
TRASKA, Inc. – Delta Dental of MN – Bemidji, Minnesota
Represented the Allocatee, Midwest Minnesota Community Development Corporation, in the redeployment of NMTC loan proceeds to finance the construction and equipping of a 38,000 square foot operations and technology center, for use by Delta Dental of Minnesota, estimated to create approximately 150 permanent jobs.
Additional financing included loans from Security Bank and the City of Bemidji funded by an award from the Minnesota Department of Employment and Economic Development.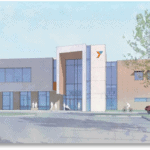 Winona Family YMCA – Winona, Minnesota
Represented the allocatee, Midwest Minnesota Community Development Corporation (MMCDC), in financing the construction of a full-service YMCA facility co-located with Winona Health's physical therapy, speech language pathology and occupational therapy services.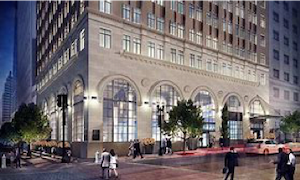 Barnett Tower – Jacksonville, Florida (NMTC/HTC)
Represented the Allocatee, Local Initiatives Support Corporation/New Markets Support Company, in the NMTC and HTC financing of the rehabilitation of the historic Barnett Tower building into a mixed-use building. The development includes a YMCA wellness facility, a University of North Florida, Coggins School of Business Entrepreneurial Center, a bank's regional headquarters, and 108 housing units, with 22 affordable units.
The financing includes NMTC and HTC equity, private developer equity, a grant from the City of Jacksonville, and senior bank debt.
(Photo: Courtesy of SouthEast Development Group LLC)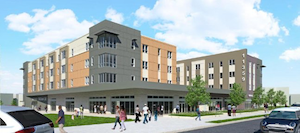 Avondale Town Center – Cincinnati, Ohio
Represented the Allocatee, Local Initiatives Support Corporation/New Markets Support Company, in the NMTC financing of the construction and rehabilitation of three buildings, consisting of 75,000 square feet of commercial space and 69 residential units, with income restrictions. 50 additional residential units in a separate condominium unit were financed by low-income housing tax credits.
Financing included a source leverage loan from LISC, a loan from the Low-Income Investment Fund and grants from the City of Cincinnati and the HUD Choice Neighborhoods Program.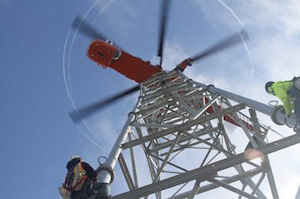 TERRA-NW – Broadband Internet Access – Alaska
Represented Alaska Growth Capital, the lead allocatee, in the $78 million NMTC financing of the first phase of construction of a high capacity terrestrial microwave network by Unicom (a subsidiary of General Communication Inc.) connecting over 70 small communities of rural Northwestern Alaska, providing broadband internet services to medical and educational facilities, businesses and homes.
(Photo: Courtesy of STG Inc.)